Our new spring jewelry arrivals include several stand out pieces that are sure to make you the talk of the town – but do you know what showstopping stones they are made out of? We did the research for you so you can tell your awestruck onlookers everything there is to know about your amazing Demesy.com piece!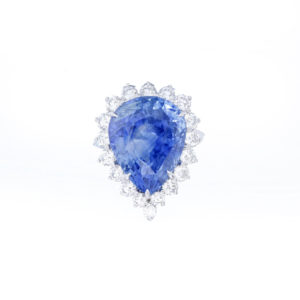 18K White Gold Ceylon Sapphire and Diamond Ring
What is a Ceylon Sapphire? Celyon Saphhire's are mined primarily in Sri Lanka (formerly known as Ceylon). These gems are known for the unique color they produce! The Ceylon Sapphire in our ring is over 19 carats and is surrounded by round brilliant diamonds.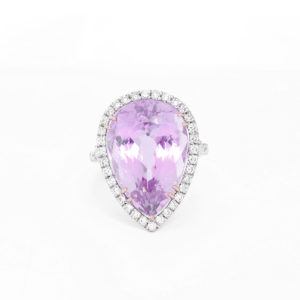 18K White Gold Kunzite & Diamond Pear Cocktail Ring
What is Kunzite? Kunzite is the pink to light purple gem variety of the mineral Spodumene. Spodumene is a common mineral, but only in several localities does it occur in transparent gem form. The main gem form of Spodumene is Kunzite, the other is the rarer Hiddenite. Our beautiful Kunzite ring features a staggering 19 carats!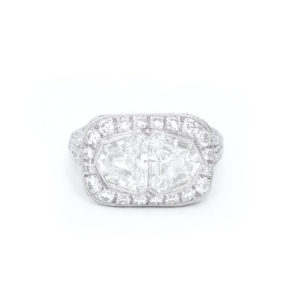 18K White Gold Trapezoid Diamond Ring
What is a Trapezoid Diamond? The trapezoid cut diamond is a four sided shaped with the top and bottom sides parallel and the other sides slanting inward. The outline looks like a triangle with one of the ends cut off, and this stunning ring features not one but TWO trapezoid diamonds.
Shop all of the amazing new jewelry arrivals at Demesy.com !
---