"The moon is a loyal companion.
It never leaves. It's always there, watching, steadfast, knowing us in our light and dark moments, changing forever just as we do …  Sometimes weak and wan, sometimes strong and full of light. The moon understands what it means to be human.
Uncertain. Alone. Cratered by imperfections."
― Tahereh Mafi, Shatter Me
With the upcoming lunar eclipse on August 21st, a reminder about lunar phases in relation to watches, is necessary. This evening we will be in the waning crescent phase meaning the moon is in it's first quarter. Most of the moon phase complications only show the four main phases, but there are eight phases repeating over 29 and half days every month. Every month has a distinct name for it's full moon. Since the cycles are about 30 days, some years  we have 13 full moons instead of 12. The extra full moon is referred to as a "blue moon."
I remember that my fascination with the moon, stars and all the beautiful interstellar matters began when I was camping with a childhood friend years ago. We had a big plan of making our own fire, cooking ballpark hot dogs, and telling ghost stories. We were only a few miles in the woods at his grandparents' house, but at the time, it was a big adventure. Back then, in those woods, there was no cell phone reception and few electronics. Only the sounds of the forest and a crackling fire. We stared at the fire for a while, but we eventually looked up and our wild discussion began. We all looked up at the moon, the same moon that an immigrant coming to America may have looked at a 200 years ago. The same moon that Julius Caesar looked at almost 2000 years ago. The same moon that primitive hunters looked at way before then.
I am often reminded of my fascination with the moon when looking at moon phase complications. The moon phase complication is a part of a watch that is not the most useful as you can just look up at the sky and see it is night time, but it is one of the most aesthetically pleasing complications.
For me, it is a reminder of how vast the universe is and how small hitches in the road are a mild burden to the intricacies of life's real pursuits. Moon phase watches remind me that while cities rise and fall, the sky and moon follow the same pattern every month, every year, every millennium. While they are beautiful, iconic timepieces these luxury watches are a reminder, of how small we are in the world compared to the stars and moon we see every night.
The moon phase complications are incredibly difficult to engineer. Most luxury watches with moon phases are so accurate that the moon phase complication will only have to be reset once every 122 years. The moon phase complication on the Patek Philippe Grand Complications Perpetual Calendar 5159 G, that I wrote about last week theoretically can go on perpetually forever without being reset.
We often forget about how beautiful our moon is on a midsummer's eve until we step away far from civilization. However, with the upcoming eclipse many of us have decided to look up more often. August 21st 2017 will be the first time in almost 40 years that there will be a total solar eclipse in the United States.
The solar eclipse is a spectacular event only lasting about two minutes in the prime spot being Hopkinsville, Kentucky. Simply, the moon will cover the sun and only brief glimpses of the photo-sphere will be visible. This event should be on everyone's bucket list.
Here are some of my most recent favorite moon phase watches.

1. PATEK PHILIPPE GRAND COMPLICATIONS PERPETUAL CALENDAR 5159G
This is the same watch from last week. I  love the large roman numerals along with the silver bezel. Its grandeur and it is aesthetically pleasing plus it is a Patek Philippe. Beautiful watch, and I believe this one will stay in my personal top ten for a long time.
2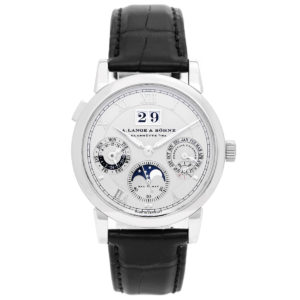 . A. LANGE & SOHNE LANGEMATIK PERPETUAL MEN'S PLATINUM WATCH 310.025 
Another beautiful watch for someone who wants more complications. I like the contrast between the black strap band and the platinum case. The silver dial against the blue on the moon phase make the moon phases stand out more. A. Lange & Sohne watches are really becoming a staples of elegance.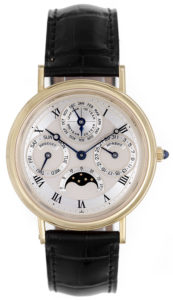 3. BREGUET CLASSIQUE QUANTIEME PERPETUAL MEN'S 18K YELLOW GOLD WATCH REF. 3057
This would be a spectacular watch to wear with a black suit or tuxedo. I am a big fan of the individual stars on the watch compared to the shining yellow gold case. The dial play a little on the pink side making giving it a little bit of color, and still contrasting with the yellow gold case on the watch.
4. OMEGA SPEEDMASTER MOONPHASE CO-AXIAL MASTER CHRONOMETER CHRONOGRAPH 
This is another amazing watch that is probably going to stay in my top 10 for a while. I've linked to a blog from Hodinkee, because we don't have any of our own images of this watch, but make sure to notice the footprint on the Moon if you decide to take a look.
BONUS: Patek Philippe Grand Complications Celestial
The Patek Philippe Grand Complications Celestial actually isn't a moon phase, but I wanted to include it, because it is so beautiful! This watch is an extraordinary timepiece. It is incredibly rare and unique. An eye catcher for any occasion or a beautiful collector's piece.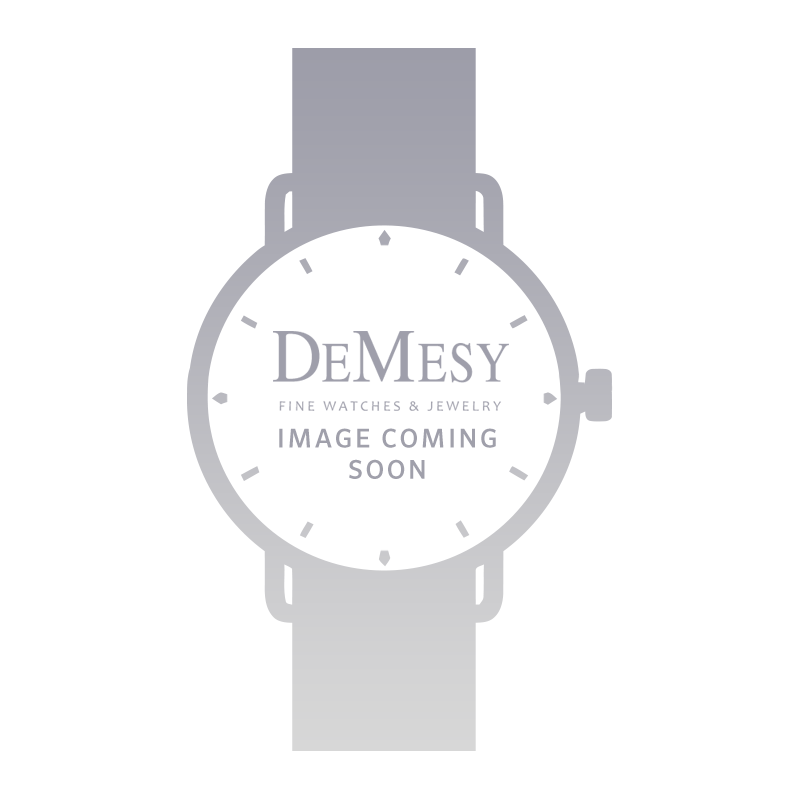 If this article has piqued your interest about the moon, but you are not in the geographic range to look at it personally check out this LIST of streaming sources.
If you are interested in seeing some Patek Philippe moon phase watches check out last week's blog post HERE or all moon phase watches HERE on www.DeMesy.com
If you enjoyed the post please click on one of the social media buttons below!
---