(Watch Shown: Cartier Calibre)
If you are in the market for a high-end luxury watch, you may be asking yourself if you should consider a pre-owned piece – and the answer is always yes!
Why You Should Buy Pre Owned
Pricing
First and foremost, pre-owned watches are priced significantly lower than their brand new counterparts and when purchased from a reputable dealer like DeMesy.com they are often barely worn. This level of price differential can be found on pieces worn even just for an hour. The lower price points of pre-owned pieces also gives customers the ability to upgrade to a better model than they may have previously considered. Regardless of the desired model or style, luxury watch values tend to depreciate very slowly and when cared for properly can become highly sought after vintage pieces over time, even when purchased pre-owned.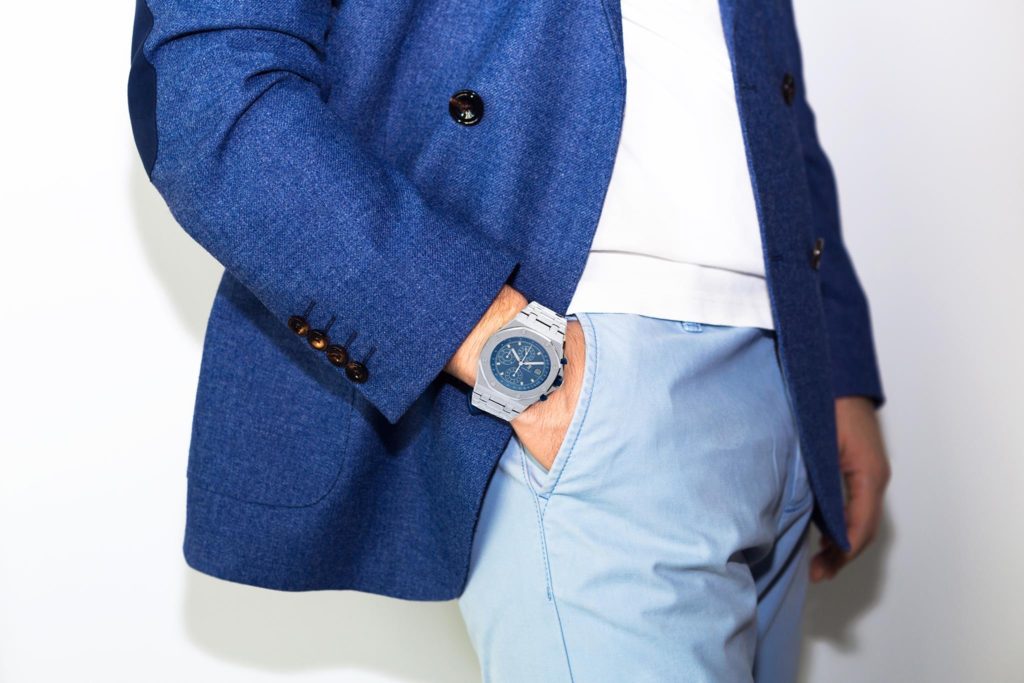 (Watch Shown: Audemars Piguet Royal Oak Offshore)
Value and Depreciation
Luxury watches are essentially a work of art and as such can actually increase in value over time. While both pre-owned and new timepieces are considered a sizeable investment, the styles of these pieces are rarely changed making them timeless and meant to be passed down through generations. The security of knowing your piece will never go out of style gives you the opportunity to re-sell it or wear it indefinitely.
Larger Selection
Beyond the obvious advantages of a much lower price, buying a pre-owned watch also gives you a much larger selection to choose from! Luxury timepieces can occasionally be hard to find if they are limited edition or highly coveted pieces. Purchasing a pre-owned watch allows you to access models that are no longer available for sale new for various reasons.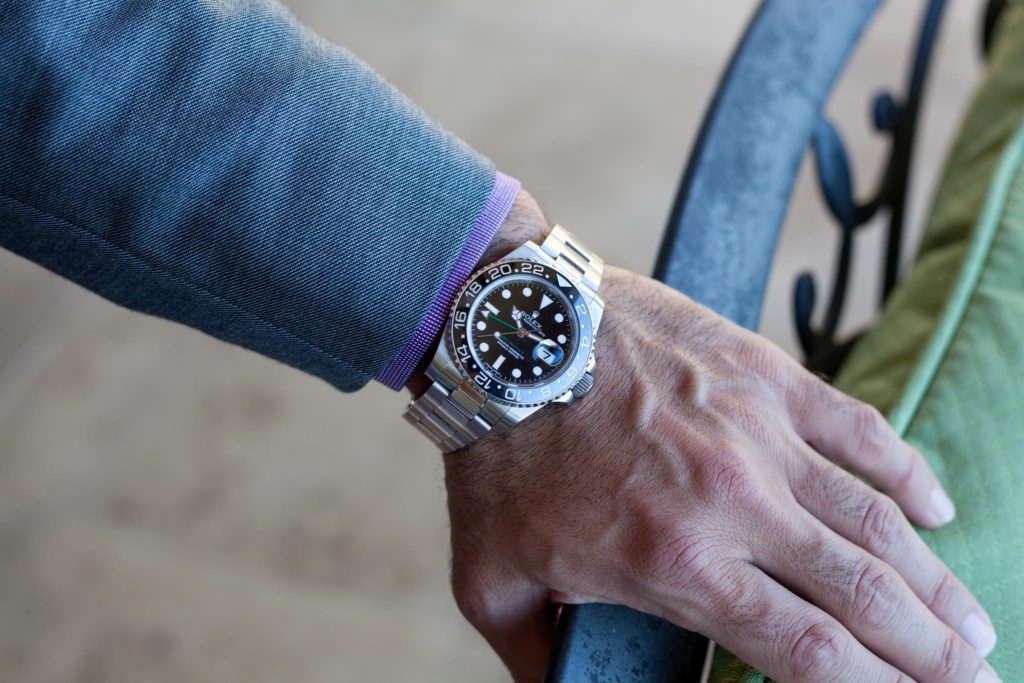 (Watch Shown: Rolex GMT-Master)
Where To Buy?
Once you have decided to purchase a pre-owned timepiece, the next step is to find a reputable dealer to make your purchase from. With so many options available online these days, it may seem daunting to find the right seller, but at DeMesy.com we make it easy for you. DeMesy & Co is dedicated to taking the fear out of shopping for luxury goods online with a meticulous authenticity process that guarantees the legitimacy of every watch they sell!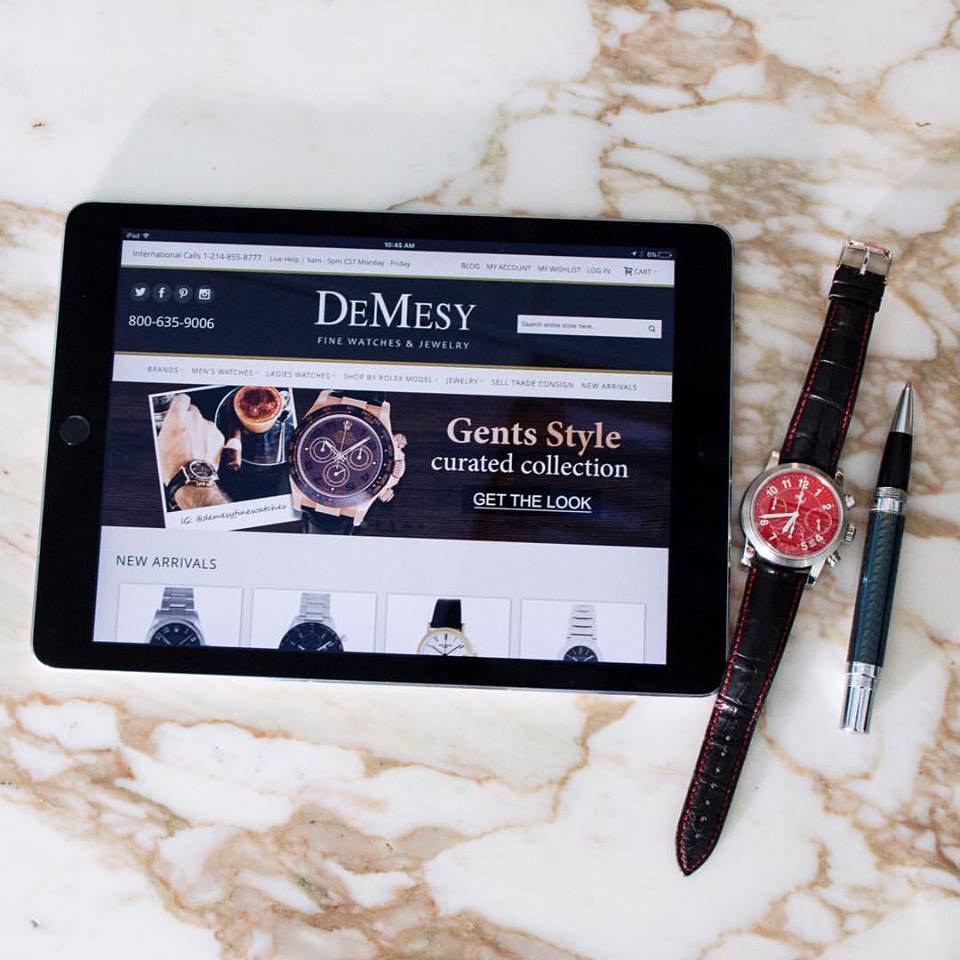 (Watch Shown: Girard Perregaux "Ferrari Modena Red")
Why Buy From Demesy.com?
DeMesy.com has been in the watch business for over 30 years selling online and in their private office in Dallas, Texas. As a member of the IWJG, DeMesy & Co owner, Joe DeMesy wrote the book on timepieces and has contributed to several published works for the industry. Mr. DeMesy also maintains a wonderful reputation within the watch community and has an A+ Rating with the Better Business Bureau.
DeMesy.com stands by the quality of the watches and jewelry they sell and each piece comes with an authenticity guarantee, as well as a one-year warranty.
DeMesy is more than an amazing retailer; they also buy preowned watches with their simple 4 step proprietary process to give you the best price for your pieces!
STEP 1: Call DeMesy at 800-635-9006
STEP 2: They provide you a prepaid, fully insured shipping label for you to use to overnight the item(s) to them.
STEP 3: DeMesy will contact you with an offer as soon as a buyer has assessed your item(s).
STEP 4: DeMesy will mail a check to you. If, for some reason, they do not make a deal with you, we will return your item(s) fully insured and at our expense.
DeMesy.com is home to some of the most beautiful and precision-made timepieces in the world, as well as fine jewelry items from contemporary designers, priced from $1,000 – $1 million.
Visit DeMesy online at DeMesy.com or call them today at (800) 635-9006!
---