A Patek Philippe watch is a must-have in anyone's collection. They have an elegant quality to them with the best craftsmanship, design, and are understated. No need to be flashy whatsoever because it alone speaks volumes of confidence and highest quality.
1.Design: Patek Philippe's designs are impeccable especially in its movements. Every single part of a Patek is hand-finished. Even down the faceted batons of a dial, to the hand-polished hands. No detail goes unnoticed in the process of making a Patek and this is why there is so much horological appreciation for the watch.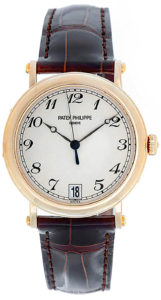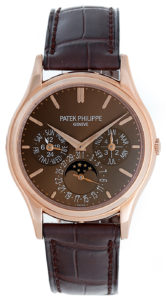 2. Investment value: Patek watches have a great investment value. For the most part, Patek Philippe watches resale value go over any other  watch brands. Depending on the piece you'll find some listed on secondary markets, nearly go double their retail price.
 3. Archive papers: Did you know can source the date of production for every Patek watch that was made since 1839? This factor definitely brings confidence to watch  buyers and watch collectors. One of the most interesting things about Patek archives is they do not include previous owners on these extract documents. So it leads the  mind to the imagination of who owned it before and why. Purchasing a Patek always marks a moment in the person's life so each Patek owner has their own story.
 To learn more about the Patek Philippe brand read our watch history.
---