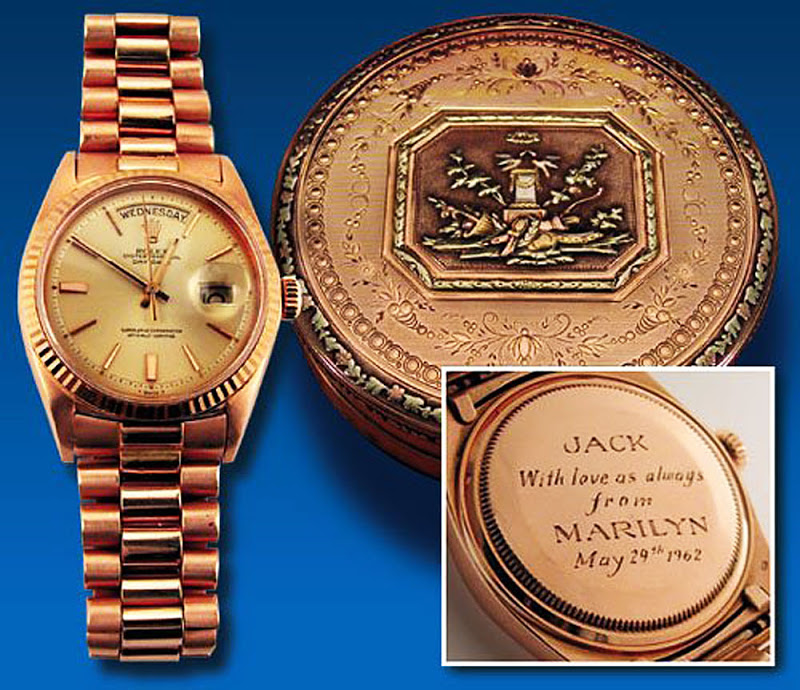 Throughout history the Presidents of the United States have worn some of the most iconic timepieces known to man, some became iconic once worn by the President and others already had an esteemed reputation of their own. At Demesy we are proud to offer many of these prestigious pieces, as well as a selection of other watches that will make any wrist look like it belongs to a world leader!
The Pocket Watch
Donned by the likes of George Washington, Abraham Lincoln, Thomas Jefferson and Franklin D. Roosevelt, the pocket watch remains a timeless classic. The star of George Washington's beloved collection of Pocket Watches was made by Jean-Antoine Lépine. Considered one of the greatest watchmakers in history, Lepine was also the watchmaker for King Louis XVI.
VINTAGE LONGINES POCKET WATCH      CARTIER ART DECO 1940'S POCKET WATCH
The Rolex
A Presidential favorite, the Rolex has been seen on the likes of Dwight Einsenhower, JFK, Ronald Regan and Lyndon B. Johnson. Rolex even has a bit of scandalous history with the Presidents as it was rumored that Marilyn Monroe gifted one to JFK which he then gave to an aid to "get rid of" ! This gifted Day Date watch was sold at auction for over $100,000 in 2005. ! The rest of the Kennedys however, were known for loving Rolex and various members of the family were seen wearing the Presidential model.
ROLEX MIDSIZE PRESIDENT                                  ROLEX COSMOGRAPH DAYTONA
---