Watch Repair & Servicing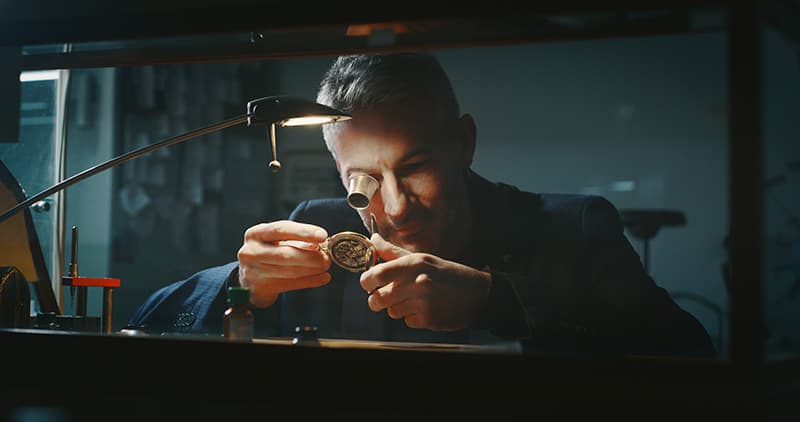 As Dallas's leading pre-owned watch company, we repair mechanical and battery-operated timepieces on most brands. Our professionally trained watchmakers utilize state-of-the-art equipment to restore your watch to the highest standard.
Watch Repair Service
Overhaul: complete disassembly of the watch, cleaning, lubrication, timing, reassembly, and waterproof test.
Watch Strap Replacement
Watch Battery Replacement
Crystal Replacement
Crown Replacement
Polish/ Rhodium
How we work:
Send your watch to our office in Dallas, TX, for a thorough inspection from our qualified watchmakers.
Receive a quote
Our watchmakers will determine which repairs are best for your timepiece, and we will contact you with a quote for approval and estimated repair time. We will continually update you on the watch's status and will not perform work on your timepiece without your knowledge or permission.
Most overhauls take 2-3 weeks to complete.
After the service is completed, we will ship your watch back to you via fully insured overnight shipping.
A one-year warranty is offered with most services; some restrictions apply. DeMesy & Co. one year warranty covers the services our watchmaker has worked on. Any intervention or tampering by a third-party watchmaker will void our warranty.
GET IN TOUCH
Call us at (214) 855-8777 or email us at [email protected]