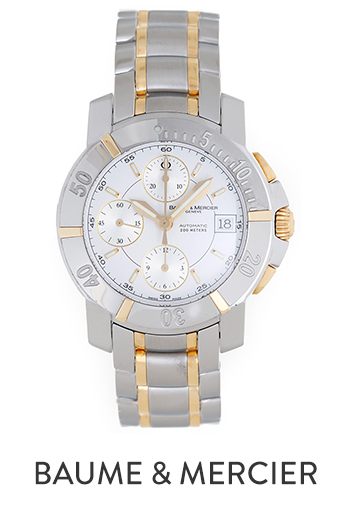 Pre-Owned & Vintage Baume & Mercier
In 1830, Brothers Louis-Victor and Célestin Baume opened their business in the Swiss Jura. Their company earned an excellent international reputation by creating watch technology and cutting-edge innovations. In 1918 William Baume joined together with watchmaker and jeweler Paul Mercier and founded Baume & Mercier.
It was not long till Baume & Mercier watch company became a true trailblazer in the market for creative watch design, chronographs, and precise watch timekeeping mechanisms. Today, Baume and Mercier continues to produce their classic, elegant, and sporty watch style timepieces.