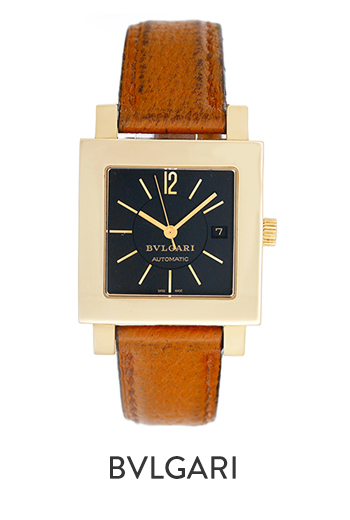 Pre-Owned & Vintage Bvlgari
Combining its Italian heritage with Swiss watchmaking expertise, makes Bulgari unique among companies in the luxury sector. Bulgari creations are recognized for their color combinations of exceptional gems. The company's expansion saw its first diversification into watchmaking, marked by the launch of the Bulgari-Bulgari model in 1977. Its expertise extended to the art of watchmaking, leveraged by the company for both its ladies' and mens' product lines. This mastery has enabled Bulgari to achieve several records in the domain of extra-thin complication watches.
In 1980, the company set up Bulgari Time in the center of the birthplace of watchmaking in Switzerland and acquired other watch brands. Enabling Bulgari to introduce its first mechanical movement designed, manufactured and assembled in-house in 2010.