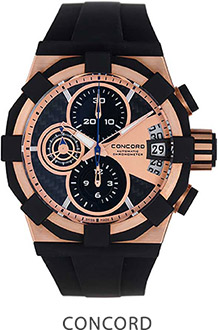 Pre-Owned & Vintage Concord
Founded in 1908 in Switzerland, the brand was created to design watches with the American market in mind. Concord has made several innovations in its history such as being one of the first "private label" luxury watches to incorporate precious metals and gems in its watches. It was also the first company to make a wristwatch made of coins.
From the late 1970's to the late 1980's, Concord produced what would become some of the most marketed and respected luxury quartz watches on the market. Concord watches became recognized in large cities as status symbols and were noted for their innovation & design.