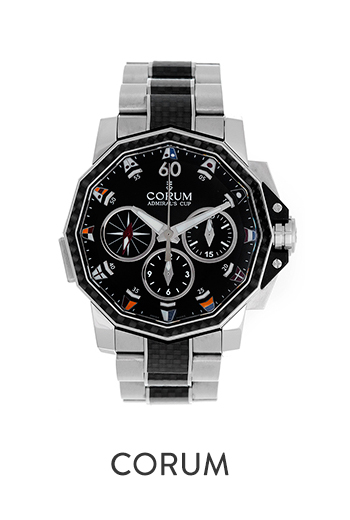 Pre-Owned & Vintage Corum
Since 1955, Corum has made an impact on the industry by adopting creativity and boldness as its guiding principles. Corum's iconic collections are enriched with a modern touch keeping the hallmark of innovation and technical advancements. Corum exhibits unique designs with inspirations from Chinese pyramid-shaped hats in 1958, antique coins in 1964, feathers in 1970, and a Rolls Royce grill in 1976.
Their most famous design celebrates the Admiral's cup race featuring dodecagon cases and excellent automatic movements.