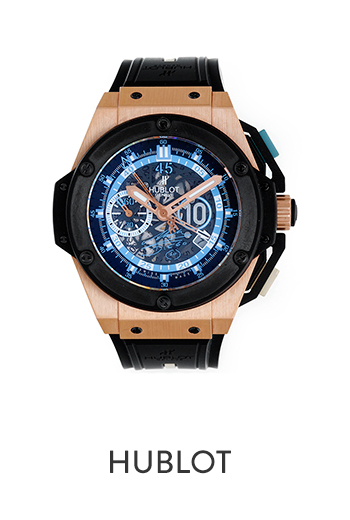 Pre-Owned & Vintage Hublot
In 1980, Carlo Crocco created Hublot and designed the first-ever natural rubber watch straps and attached them to gold port-hole shaped cases. This unique combination earned $2 million in their first year and has grown rapidly with new innovative styles. Hublot became known for their unconventional design by combining precious material such as gold, titanium, or platinum with ordinary materials such as high grade rubber.
In 2005, Hublot introduced the Big Bang chronograph, which has made Hublot one of the most unique and most recognizable in the watch industry.